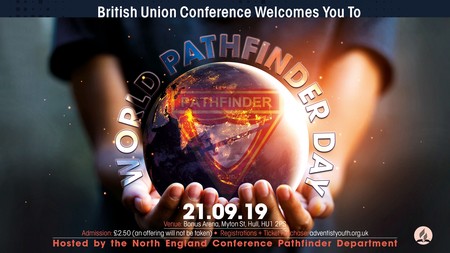 The World Pathfinder Day is a day when Pathfinders around the globe will gather together to recognise the Pathfinder movement, to celebrate and worship their Leader and Master Guide, Jesus Christ, and to rejoice in meeting Pathfinders from far and wide. 
The World Pathfinder Day in the British Union will gather together Pathfinders from Ireland, England, Scotland and Wales. 
Hosted by the North England Pathfinders, the day will take place at the Bonus Arena, Myton Street, Hull HU1 2PS.
You are invited to be there!  Register now for your place using the form below. 
There is a fee of £2.50 per person to cover hosting charges which you can pay using your credit/debit card via the Paypal button below.