BRAND NEW - BUC ADVENTURER CAMPOREE: GENESIS 201
8!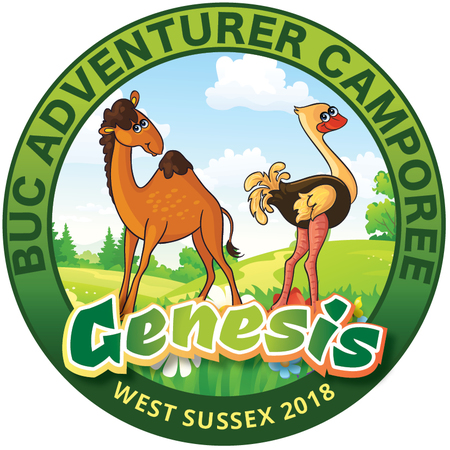 This brand new event is happening in 2018 and we can't wait for you to join us there!
Here's what we know so far, and we are working on the rest of the details (including price) to get to you as quickly as possible, hopefully in September 2017.

WHO: For all Adventurers aged 4-9 and their leaders.

WHEN: Thursday 26th July - Sunday 29th July 2018

WHERE: South of England Showground, Ardingly, West Susssex RH17 6TL.


WHAT: Fun, laughter, learning, games, activities, awards, worships, singing, friendships. And above all, a chance to learn more about our loving God.


THEME:
We've chosen the theme of Genesis because this is such a new event for the British Union, and we are starting right from the beginning. Our special speaker will be picking up this theme in his worships times and would love to help you discover more as he takes you on an adventure into God's creation.


GUEST SPEAKER: 'The Mud Guy' from Guide Magazine, Richard Aguilera, will be joining us at the camp and taking us on an exciting and interactive adventure into the wonders of God's creation. He is so excited about joining us and can't wait to meet you there!

HOW MUCH: We are still planning some elements of the event, so should be able to provide you with a price in the autumn. But start planning now to be there - we are going to have so much fun!

CLUB LEADERS: Are you a club leader interested in bringing your club? Register your interest here for regular updates.

UPDATES: Keep in touch with the latest news updates via Facebook.