BRAND NEW - BUC ADVENTURER CAMPOREE: GENESIS 201
8!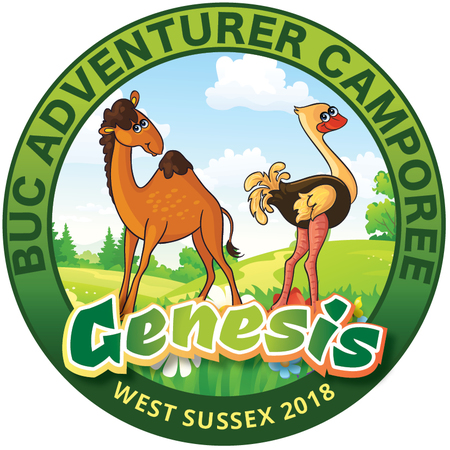 This brand new event is happening in 2018 and we can't wait for you to join us there!
Here's what you need to know...

CAMPOREE FAQs -
click on the link


WHO: For all Adventurers aged 4-9 and their leaders. 

WHEN: Thursday 26th July - Sunday 29th July 2018

WHERE: South of England Showground, Ardingly, West Sussex RH17 6TL.


WHAT: Fun, laughter, learning, games, activities, awards, worships, singing, friendships.  And above all, a chance to learn more about our loving God.


THEME:
We've chosen the theme of Genesis because this is such a new event for the British Union, and we are starting right from the beginning.  Our special speaker will be picking up this theme in his worships times and would love to help you discover more as he takes you on an adventure into God's creation.


GUEST SPEAKER: 'The Mud Guy' from Guide Magazine, Richard Aguilera, will be joining us at the camp and taking us on an exciting and interactive adventure into the wonders of God's creation.  He is so excited about joining us and can't wait to meet you there!

HOW MUCH: Tickets are per person and include all the ingredients for meals (which will be cooked in the clubs) -

Adventurers (Age 4 - 9): £80
Sibling discount: £70 per child
Staff, counsellors, & parent guardians: £60
Children age 3 and under: £20
Anyone else (including children aged 10+): £80

Note that only Adventurer-age children will be included in the activities; infants aged 3 and under will not receive T-shirts etc., however, the worships will be open to all.

CLUB LEADERS: There is a DEDICATED CLUB LEADER'S PAGE with registration and payment details.

Food at Camporee - all the ingredients will be provided so you just need to prepare in your own style and cook them up into meals in your camping area. Link to the FAQ page for details.

UPDATES: Keep in touch with the latest news updates via Facebook.