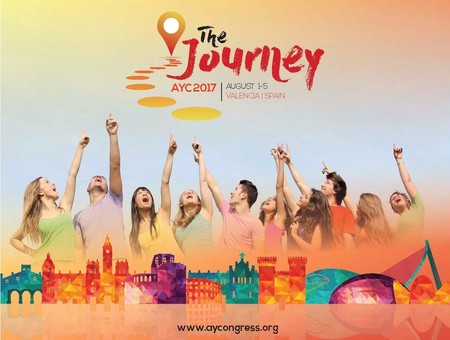 We went on a journey and came back refreshed and renewed. Many encountered a Christ they had never met before and have been following up with their new relationships back at home. It was a wonderful time spent together with youth from all over Europe and we look forward to the next one in 2021.

Relive the memories here - we'll add in more links as we get them.




Journey Talks & The Journey - youtube videos of each day's morning and evening sessions
Daily Valencia vlog reports from Pastor Dejan (and a few more besides)
Photo albums
Theme Song - Let's Take This Road full orchestra audio version
Theme Song - Let's Take This Road music score
News reports:
4 August: BUC Youth Attend Youth Congress

8 August: We nailed it!
8 August: The Journey, completed or just begun?
10 August: BUC Youth Shine at Youth Congress
Give your feedback until 31 August 2017