Welcome to the PowerUp online training programme!
Dear Student Leader,

PowerUp is a monthly online training session that seeks to inspire and equip student leaders to be the agents of change on campus, in church and in their local community.

The sessions are not reserved only for student leaders. It is open for ALL those who are interested in a topic and are willing to contribute to our constructive discussion.
Let's journey towards excellence together!

Click here just before the meeting begins and you will be taken to the virtual meeting room where you will have chance to interact and learn something new from other student leaders and our presenters.

Feel free to invite other leaders to join us on our journey towards excellence in student ministry.

Looking forward to seeing you all!
Tihomir Lazic, DPhil | Director of Public Campus Ministry
Trans-European Division, St Albans, Hertfordshire, UK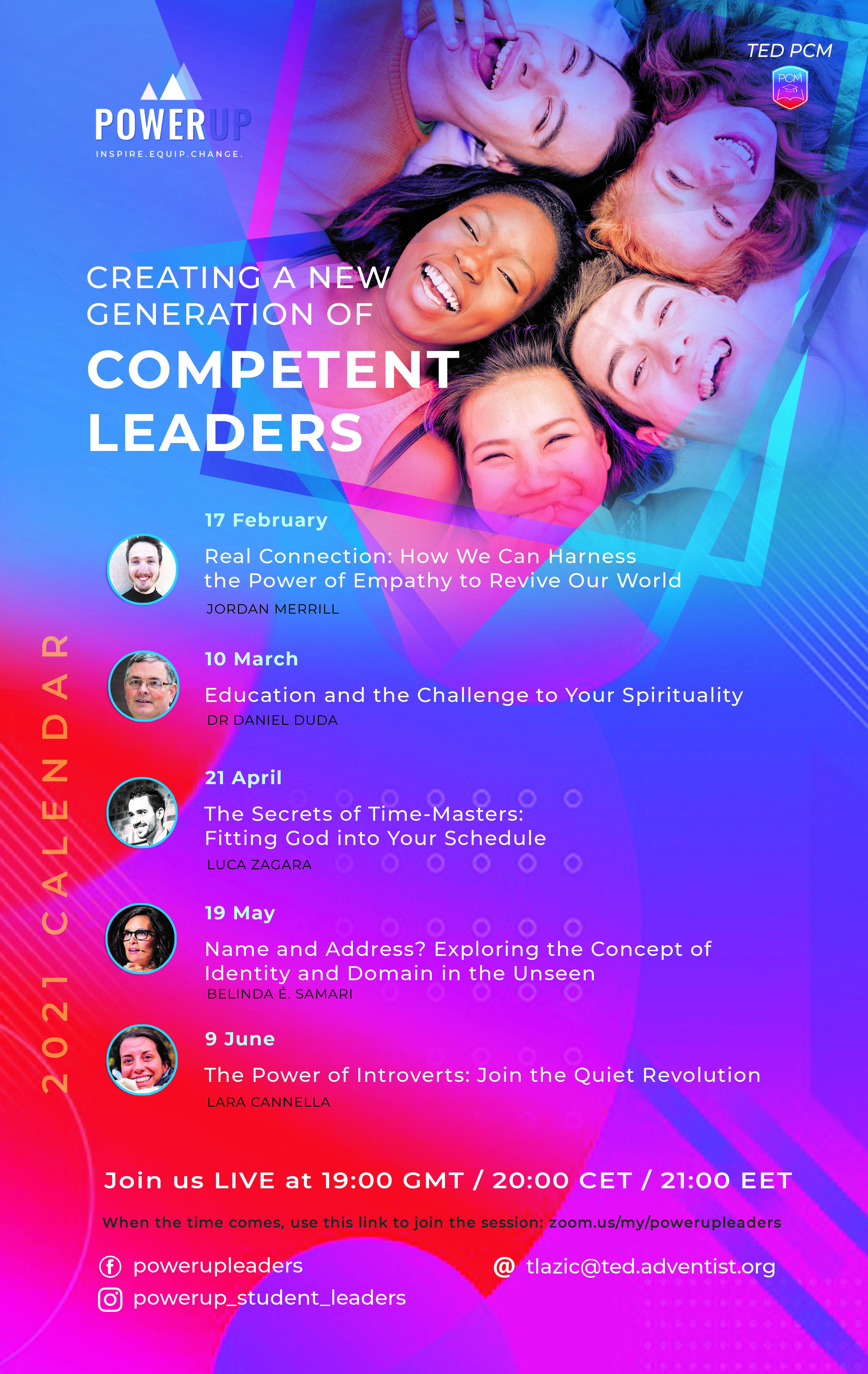 12 to 7,000 Global Student Mission Movement from GCPCM on Vimeo.