e-Week of Prayer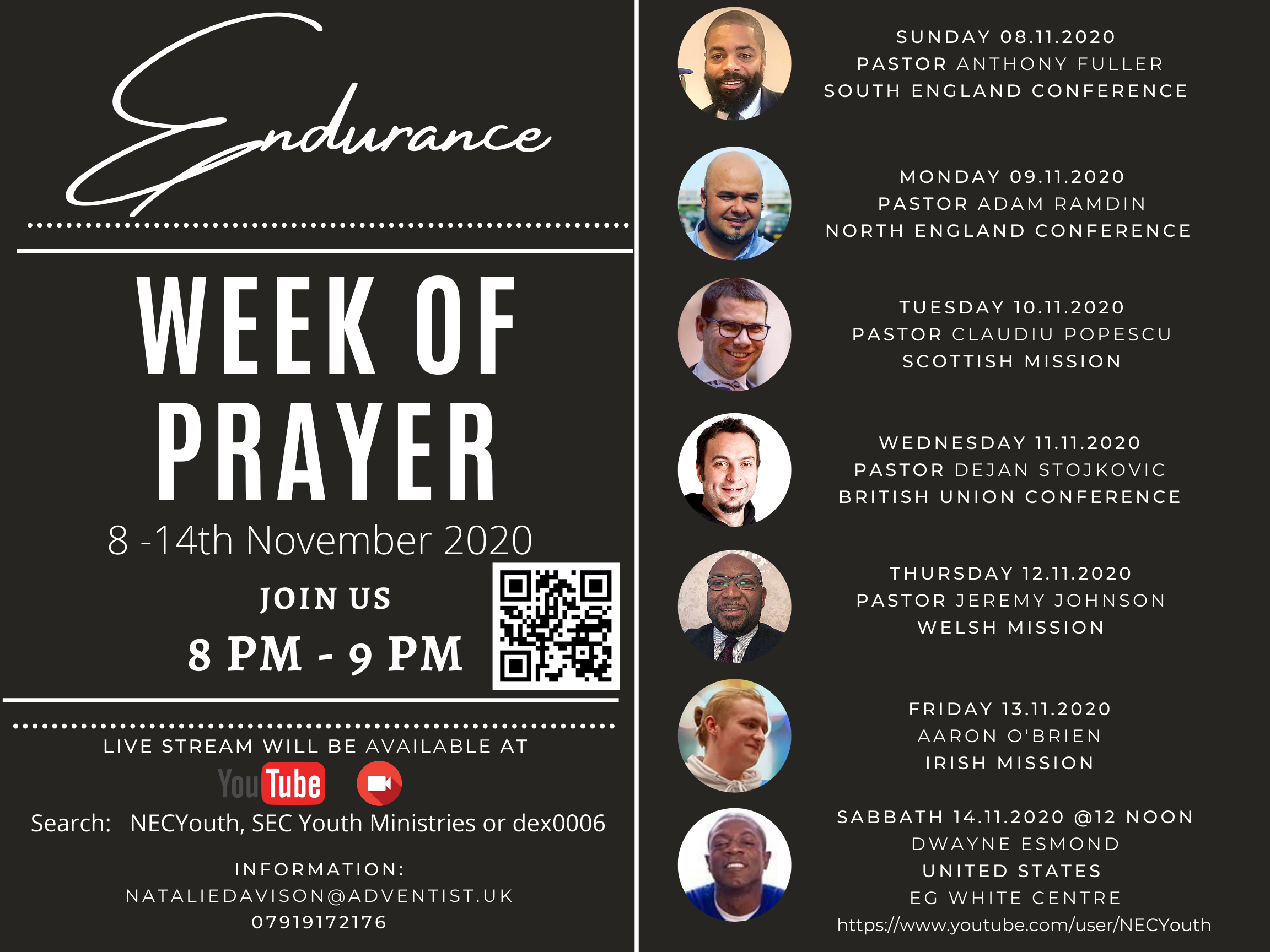 This year has brought many tests and trials, with challenges in education, health, family life, employment, politics, finances, diversity and human rights.  What about God, where is He is all this?  What should we do as young people to endure the challenges and tests the world throws at us?  Who can we turn to for help to overcome?

Join us as we work through the topic of Endurance this week. Each night, one of the regional Youth Directors or Sponsors will lead us for an hour's programme of a devotional talk, some music, testimonies and a time of prayer, beginning at 8pm.

The week will close with an invitation to join the North England Conference Youth service with guest speaker Dwayne Esmund from the EG White Estate in the US.

You can find the programmes on YouTube - links are below:
NEC Youth
SEC Youth
BUC Youth

Any questions or if you want to be involved, please don't hesitate to contact your conference or mission Youth Director or Sponsor.

God bless you as you worship with him this week.