The next TED Pathfinder Camporee will take place in the British Union territory and we are excited about this event and already making plans!
We need your help to find the next theme for the event. Here are a couple of photos to remind you of past Union and Division camp themes and logos. Could you do better?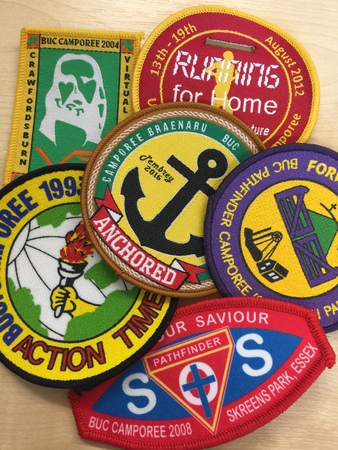 The theme needs to be short and catchy, as you can see it needs to fit into a fairly small space, so 1-3 words is ideal. We won't need the design yet, so don't send those in just yet - we just need the words for now.

The person who sends us the entry that is chosen for the camp theme will win £100 off their camporee fee in 2019! And of course, they will have the satisfaction of seeing their creativity used at this amazing gathering for 4000+ Pathfinders from many countries in Europe!

We hope that the Campore will be an energetic, energising and blessed time, learning about God's love through activities, crafts, worships and fellowship.

Send in your ideas to

- the deadline is 30 April 2017, so get thinking!