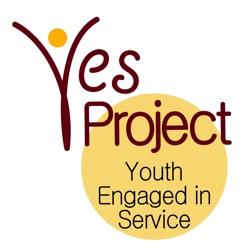 In the spring this year we will be launching YES Project, a youth and community services colaborative designed to give local churches the platform to serve its community with a strong youth input.
YES (Youth Engaged in Service) Projects will be designed and run by local churches, and, after being accredited by the British Union Youth Ministries and Adventist Community Services Depts, will be posted here for others to volunteer to help in the given project.
A YES Project may be 3 days, 3 weeks, or even 3 months long. In fact, any length of time, but it will involve the local church serving its community by its church youth and membership, and securing the help of other Adventist Youth volunteers.
Join our Facebook group to get up to date information and look out for the launch.
Facebook = Adventist Community Services, UK & Ireland
Date

Event

Location

Activity

Further details
Contact

3-10 July 2016

Special Needs Camp

Aberdaron

Counsellors

Pre camp and onsite training given.





16+ age, patient, and willing to follow instructions and take responsibility necessary.

Joy Bussey




01923 461044




info@specialneedscamp.co.uk




www.specialneedscamp.co.uk

3-10 July 2016

Special Needs Camp

Aberdaron

Kitchen staff

Hard work and a great sense of humour needed.


Joy Bussey




01923 461044




info@specialneedscamp.co.uk




www.specialneedscamp.co.uk

ad hoc

Graphic designer

Are you a graphic designer (or trainee) willing to volunteer your time designing elements (publicity materials, learning resources, logos etc.) for various youth events/programmes etc? Email with samples of your original work and your details and we will add you to our contact list.

BUC Youth Ministries Dept, Pr Nathan Stickland. bucyouth@adventist.org.uk

ad hoc

Encounter contributors

Are you a writer that would like to contribute to the Encounter magazine? If so, please send samples of your original work with your details and we will add you to our contact list. Note that contributions are not paid for.

BUC Youth Ministries Dept,
Pr Nathan Stickland. bucyouth@adventist.org.uk